This year I finally made it to Stitches East! It's been held in Hartford, CT, for several years now and this is my first visit. I've been to most of the sheep and wool festivals but never this retail knitting show sponsored by Knitting Universe/Knitters Magazine.
No surprise, it was a ton of fun. Here's a peek at some of the floor.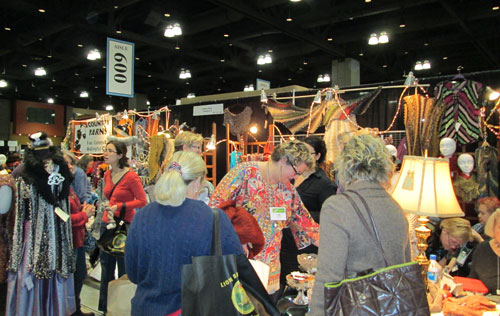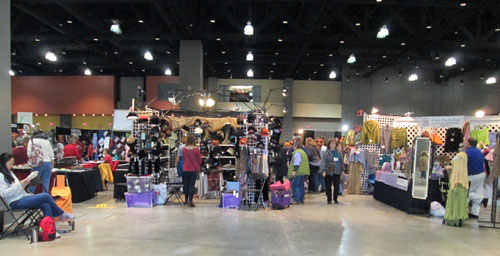 A very creative skirt knit by the wearer with inserts of faux fur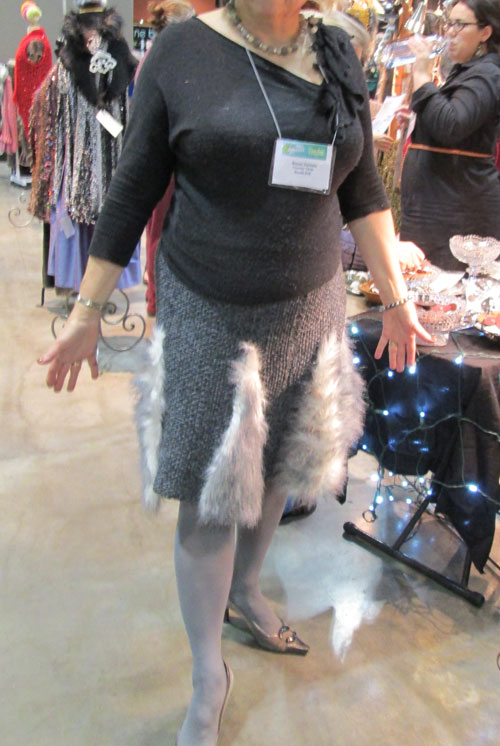 The lovely Ashley Martineau getting ready to sign her newly published book. (BTW, great book with tons and tons of photos!)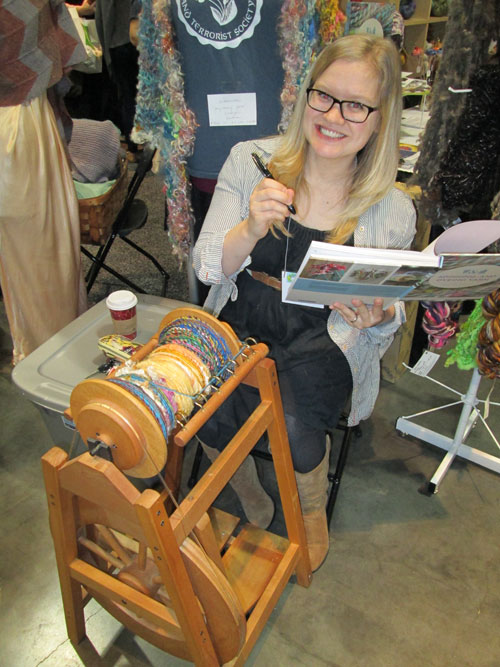 Can't forget the book cover so you can look it up.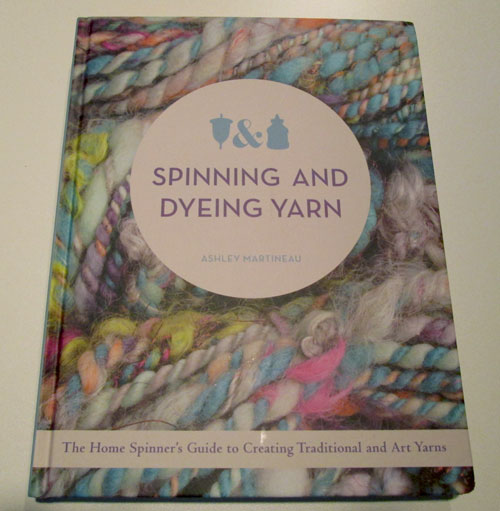 Of course, I came home with a few bags of yarn, a knitter's abacus bracelet and the book. Maybe a few other things. It's a long year away until the next Stitches East!
Save