A few weeks ago we paid a visit to Walker Homestead, a local primitives place featuring locally grown, natural decorations, antiques and the like in an 1698 house in Brookfield, MA. Kris and Paul Casucci are the proprietors and have the able Celeste as helper extraordinaire.
The weekend of November 16 through 18, 2012 is their annual New England Christmas by the Hearthside and you are kindly invited to visit. We thought you'd like a preview in the way of some pictures from my October visit. Please check their website for more information.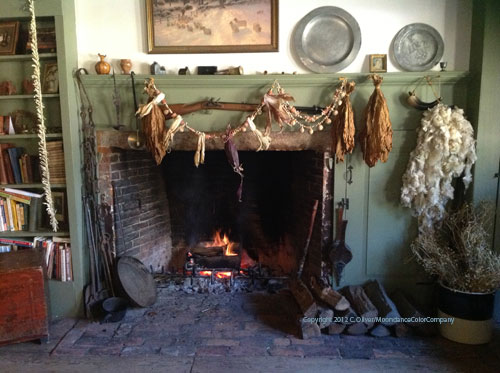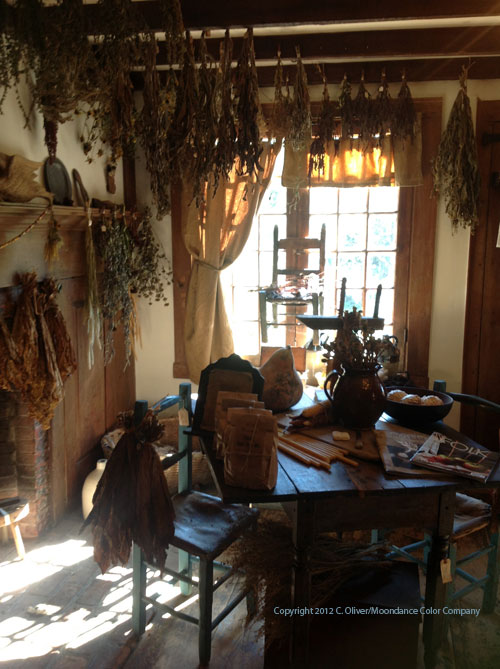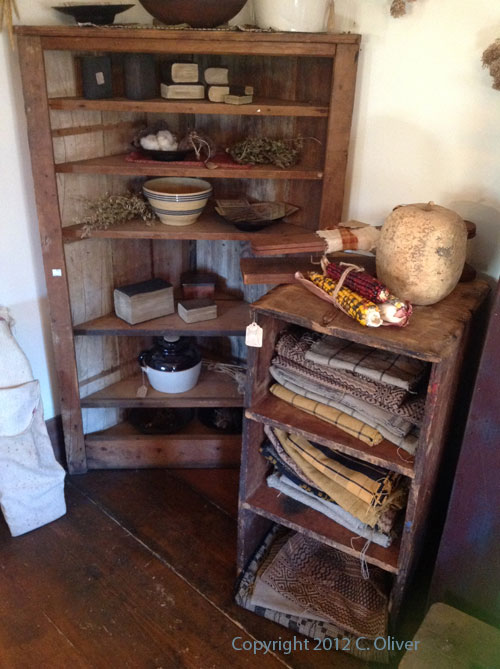 Yes, that's a chicken on her shoulder. Miss Chickie, to be exact. Ask them about her if you visit.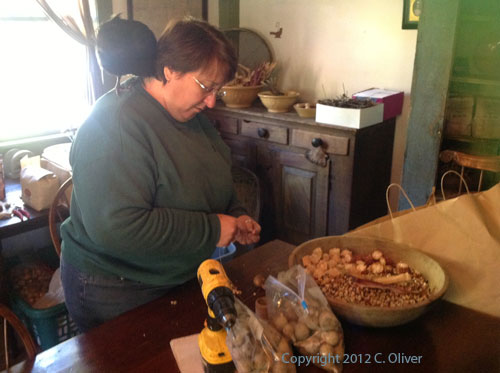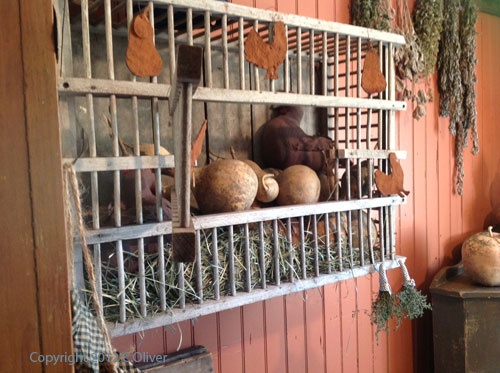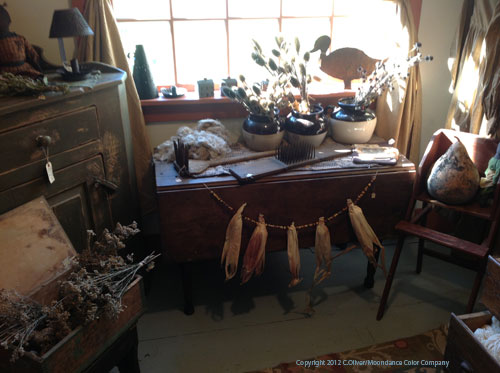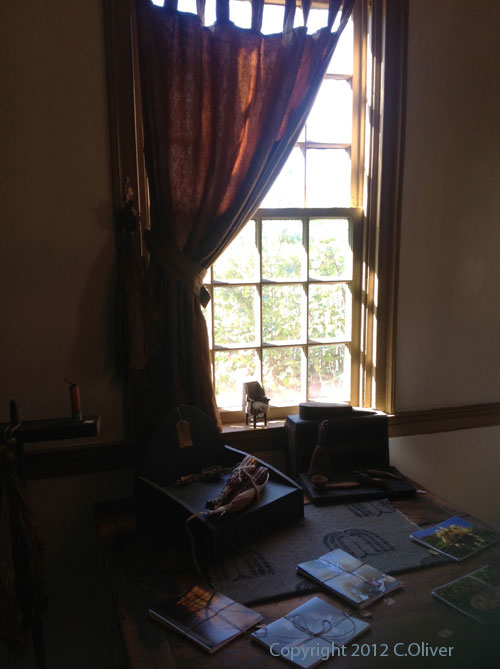 I hope you enjoyed the tour!