This year's Backroads Studio Tour was wonderful and I finally got to visit a couple of places I'd never been before. One of them was Great Rock Alpacas in Barre, MA. Oh, such temptation. Of course, I did not resist.
I thought you might like to see some of the farm and what I bought there on Sunday's visit. I'll also show you some of the process of sorting and preparing the fleece for handspinning.
Here's a pile of the really black, black alpaca fleece prior to my sorting. I had to have it! Yes, there was a bit of VM (vegetable matter) in it, but don't forget this is a natural product, fresh from the farm! Besides, the VM was minimal and so easy to see against the black, I thought I wouldn't have too much trouble picking it through. I was right.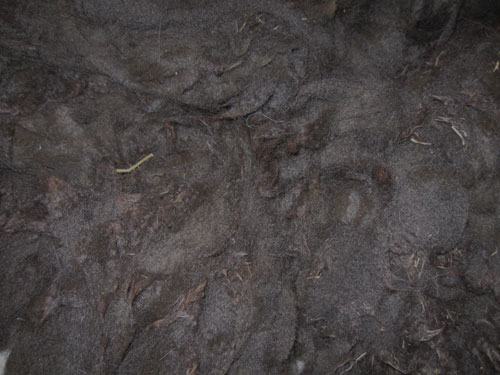 It pays to pick through any fleece by hand prior to washing or other processing, even if you are sending it out to a service. No fiber mill will take as much care with your fleece as you will, yourself. Remember that any VM or second cuts left in the fleece will be broken up into smaller pieces through the whole process of washing and carding, and that makes it harder to get out.
This image shows a bit of the fleece teased apart, revealing one of the few second cuts in it. You really do want to get these out, along with the bits of hay.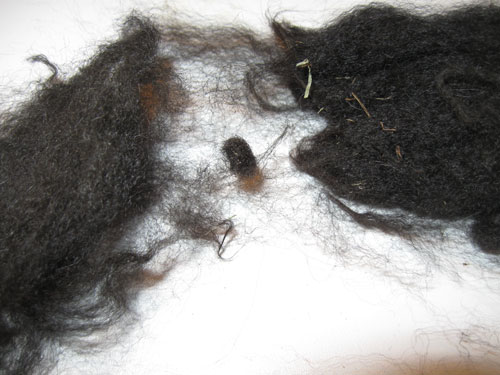 Some of the locks had visible sand at the tips so I used my flick card to get it out. A flick card and tweezers are a wool fanatic's best friends! Notice the bits of dirt showing up so well on the white tabletop.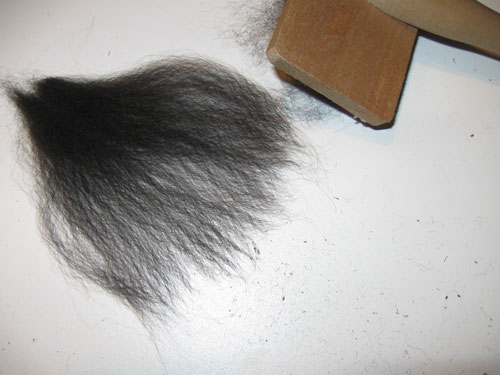 After all the work, about five or six hours over two days, I had a huge pile of gorgeous alpaca fleece and two, tiny piles of fleece, one with VM entangled and the other of hairy and short locks. Of the two pounds of original product, I lost less than two ounces of fleece. That is a great yield!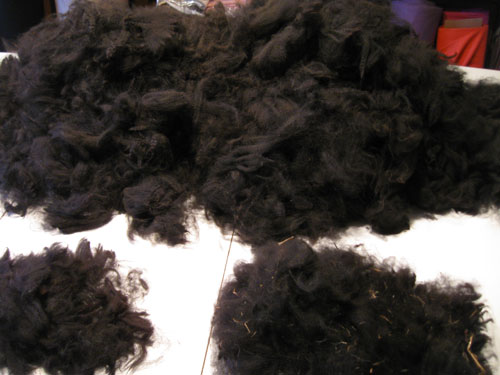 I had thought I would be washing the fleece at this point, but it seemed so darned clean I decided to try putting some through one of my drum carders, my Pat Green Big Batt. It fed through like butter, so I went ahead and carded more. It is being spun up now just as is and the finished yarn will be washed when it is plied, prior to using it. I plan on weaving something luscious with this.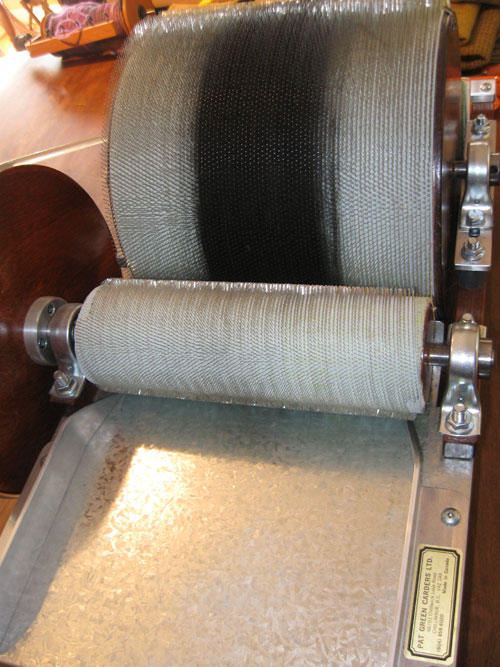 So, how about some pics of the farm animals, you say? Why not?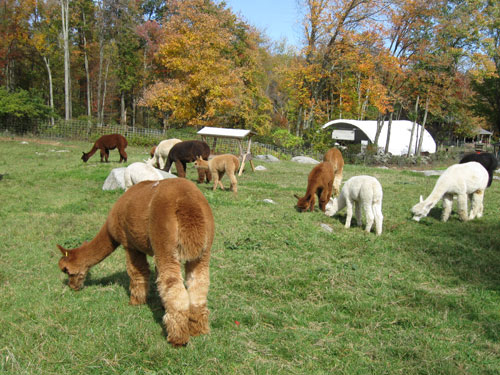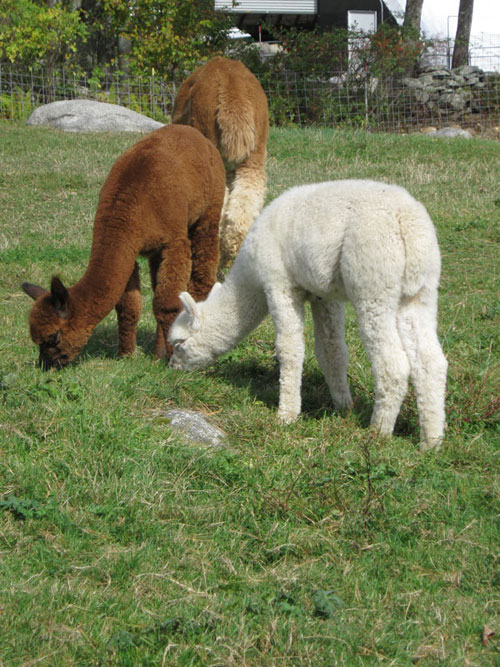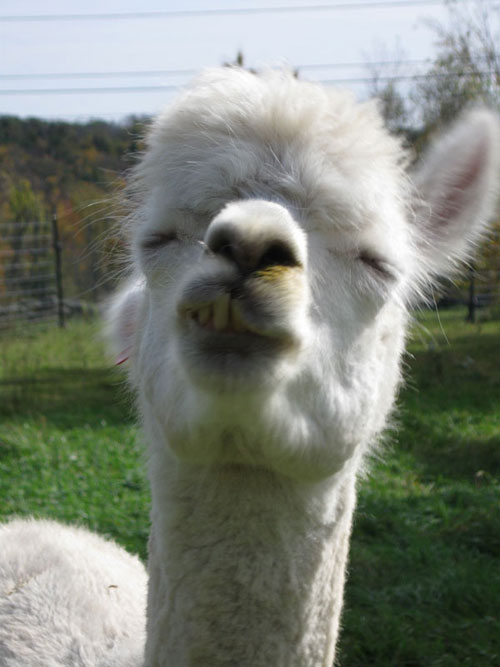 And, what visit to a farm would be complete without the chickens?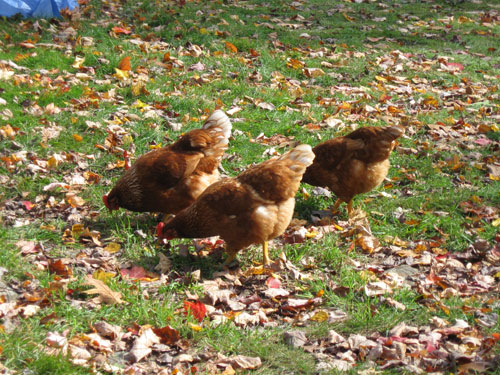 If you are ever in the central Massachusetts area, please stop by and pay the Lathrops a visit at Great Rock Alpacas. They'd love to see you!
Save